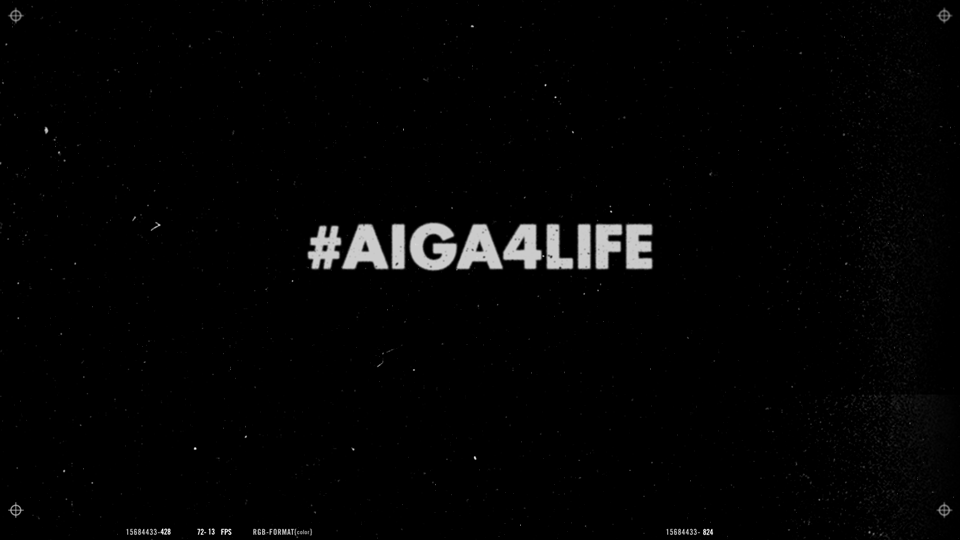 I have been an AIGA member since 1995, but was not actively involved until 2003, when i joined the San Francisco Chapter board as the Environment Chair. It was in this capacity that I created and produced the first
Compostmodern
in conjunction with Jennifer Pattee. Originally a bienniel event for convening designers interested in sustainability, Compostmodern has assumed many guises over the years and remains an ongoing signature property for the chapter to this day. 
In the course of utilizing AIGA as a platform for developing my own interest in sustainability, I was asked by Executive Director Ric Grefe to spearhead a national task force for the benefit of the membership at large. I worked in conjunction with Marc Alt to create the Center of Sustainable Design — the means by which the national organization developed consensus on this all-important issue.
This consensus gave birth to the
Living Principles
, a comprehensive framework through which the design community could develop and deploy sustainable business practice. Developed alongside Gaby Brink and Nathalie Destandau of Tomorrow Partners, the Living Principles framework was unveiled in June of 2009 and remains central to designers who are interested in making certain their projects and practices align with the natural world. 
Ongoing development of the Living Principles led to a position on the AIGA National Board, a three-year term that I served from 2011–2014. Upon stepping down from that position, the San Francisco chapter asked me to assume the presidency, a two-year commitment that ran from 2014–2016.
#aiga4life and the attendant "incarceration" video (co-starring chapter Executive Director Dawn Zidonis and the vocal stylings of former chapter President David Asari) was a hashtag campaign created to celebrate my ongoing commitment to an organization that has been so important to my professional and personal life.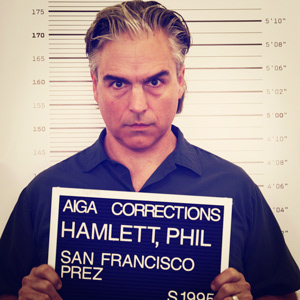 Incarceration video courtesy Stan Zienka and his team at
MetaDesign
San Francisco.
I continue to serve on the board's Executive Committee, providing strategic guidance for ongoing chapter activities and counsel for the Executive Director and current President. 
One of the most significant properties produced by the San Francisco chapter is San Francisco Design Week. A sprawling series of events produced by independent hosts, SFDW has grown exponentially over the past several years, attracting attendees from all over the world to participate in one of the design industry's largest and most significant gatherings.