As the Graduate Director for the School of Graphic Design, one of my main responsibilities was oversight of the thesis development process — the means by which students find their voice and demonstrate mastery of the profession.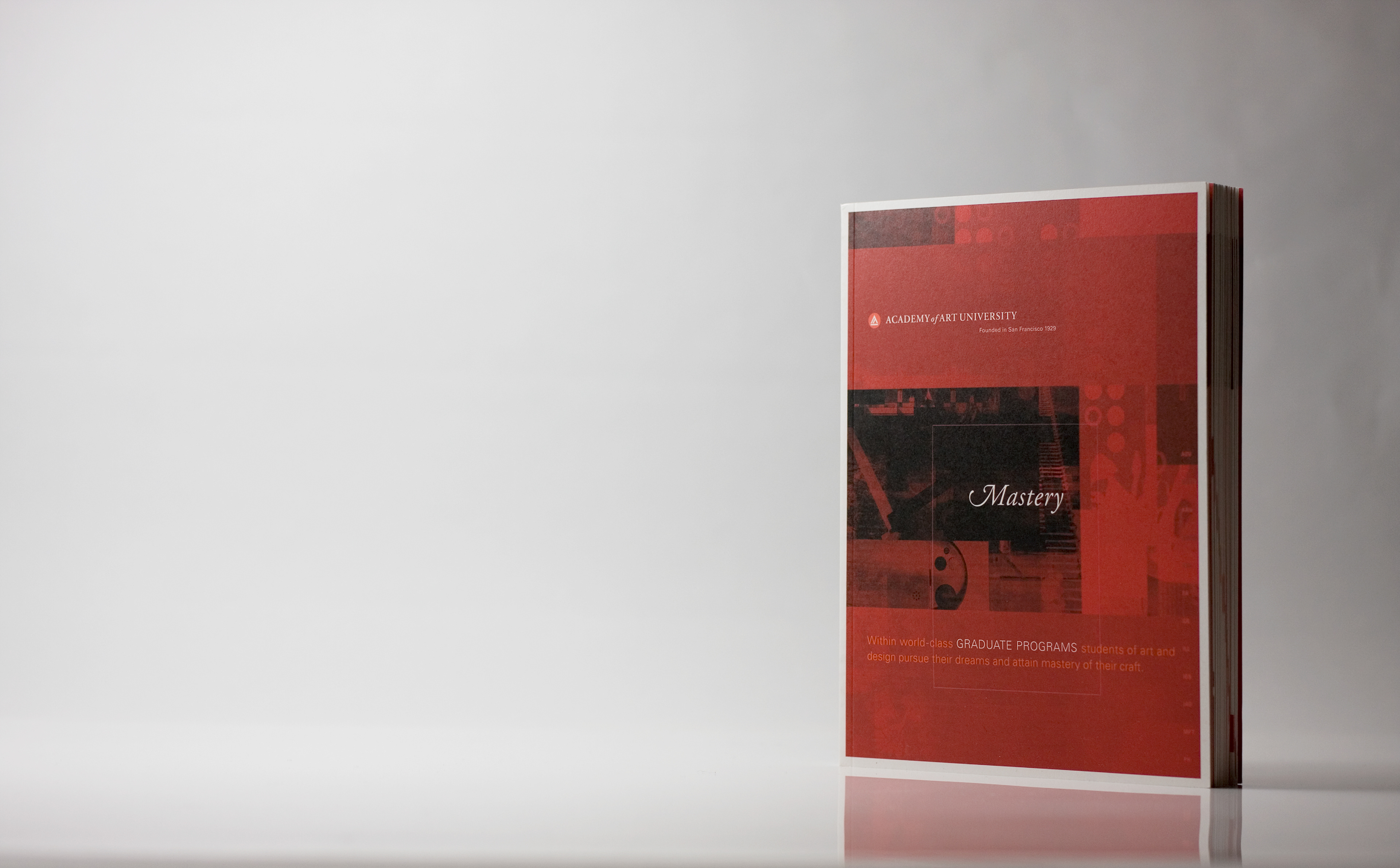 Additionally, I was responsible for the overall academic and professional well-being of my students, my staff and my instructors. In addition to the outward-facing representation of the department's values and philosophy, I directed and managed internal efforts to develop (onsite and online) curriculum, place students, recruit instructors, manage the classroom setting and maintain esprit de corps.
Students from the Graduate Program have widely celebrated, acknowledged, and published. MFA Thesis Projects have also found success beyond academic walls as commercial projects and otherwise.
MFA Alumni can be found at well-known companies such as Nike, Apple, Google, Facebook, Gap, AutoDesk, EventBrite, Gensler and Amazon — and at world-class design studios such as IDEO, Hybrid Design, Tolleson, Character, Tomorrow Partners, Moving Brands, Elixir, Volume, The Office, Hatch, SY Partners, and SapientRazorfish.
AAU Graduate School "Mastery" Catalog cover art by Tadashi Omura (MFA, Class of 2006)
Below are some MFA Thesis Project snapshots. More detailed information can be found in the School of Graphic Design
student portfolio site
.