The first eighteen years of my career were spent in the commercial world, leading design studios on both coasts, creating award-winning work for clients large and small. 
1999 to 2004
Turner & Associates
Position: Communications Director
I moved to California in May of 1999 for the opportunity to work with Turner & Associates, an up-and-coming design communications firm. The Internet boom was in full swing and the ability to generate unique ideas and integrate compelling storylines in a variety of media was in high demand in a very lively marketplace. 
In order to place an emphasis on the firm's storytelling abilities, I assumed the title of Communications Director. In this capacity, I led the creative charge: conducting client interviews, crafting strategy, drafting creative briefs, writing copy, assigning creative duties, supervising creative development and production. Additionally, I directed the firm's marketing efforts, managed client accounts, conducted new business presentations, and wrote everything from proposals, business plans to white papers and strategic briefs. 
During this fertile five-year period, virtually everything that Turner & Associates produced was published in some shape, form or fashion. Clients included: Adaptec, Macromedia, Yahoo!, PeopleSoft, Robert Mondavi, The Walt Disney Company, Clorox, Cost Plus World Market, WD-40, AIGA, Invisalign, Anderson Lithograph and Hemlock Printers.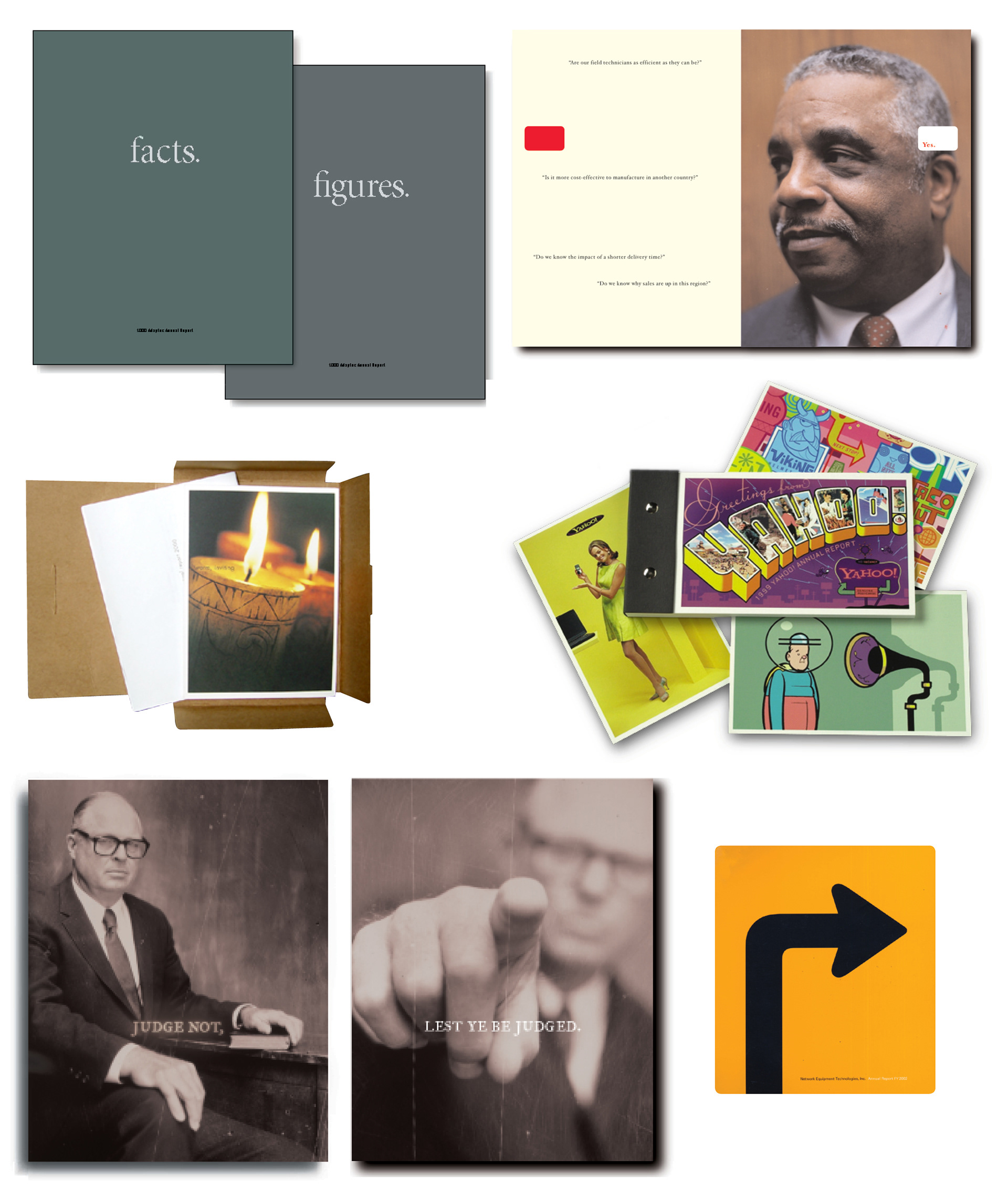 1989 to 1999
EAI/Atlanta (now doing business as "unboundary")
Position: various, from Designer to Principal/Director of Creative Services
When I joined a firm named Executive Arts, Inc in 1989, I was the fourth employee of an unknown design firm then partnered with a service bureau. A corporate divorce left the studio in a warehouse behind a strip club on the wrong side of town (with rats in the kitchen). However, careful management of our slim business led to more serious inquiries, and soon — as self-styled creative hit men for hire — we were off to bigger and better things.
Eventually known by its anonymous moniker — EAI/Atlanta was soon pulling together annual reports and corporate communications for Fortune 50 companies, building a national reputation along the way. I eventually became a managing principal overseeing dozens of people on significant projects for large clients — including IBM's first ever interactive annual report (simultaneously released in print, online and on CD-ROM) and Coca-Cola's very first web presence. 
Responsibilities included strategy, concept, design, supervision of a new media division, contractor and vendor selection, client presentations, traveling photo shoots and production of print collateral. The firm's success eventually provided the opportunity to partner with Turner & Associates and move California.
Clients included: IBM, The Coca-Cola Company, AT&T, Seagate Technology, Compaq, Nabisco, Equifax, Turner Broadcasting Systems , Potlatch Paper and Dickson's Specialty Printing.